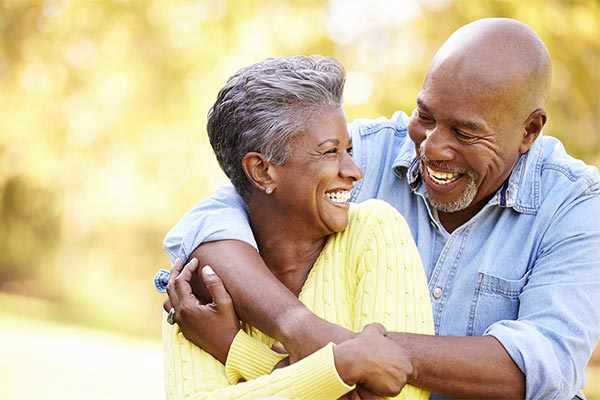 Rebuild Your Smile

with Dental Implants, Crowns and Dentures
Managing Your Dental Health
At Stansell, Petree & Seibert Family Dentistry of Winder, we want to be your partners in dental health and help keep your smile worry-free.
We know that the cost of dental procedures is always a concern for our patients. Our goal is to assist you with preventive care to help avoid problems whenever possible.
If treatment is necessary, we will review all of your options and any possible alternatives to ensure that you are able to make a well-informed decision about your care.
When Dental Procedures are Needed
As we mature, our teeth will begin to show signs of wear, and old dental work may require replacement. If not replaced, missing teeth can cause problems with chewing or teeth shifting, which can lead to misalignment, tooth fractures and further tooth loss.
Our dentists restore existing and missing teeth with a variety of procedures, including fillings, dental implants, root canals, crowns, bridges and dentures. Dental materials and technology assist us in designing a restoration that is a custom fit for your smile to create a natural appearance.
Restorative services offered in our office include:
Tooth-colored Fillings
Tooth-colored dental composite filling material is available in a wide range of shades to match existing tooth structure. These filling materials have adhesive properties and are sometimes referred to as 'tooth bonding'. Our dentists use composite filling materials for restoring small cavities, chipped areas or gaps to create a smooth, uniform appearance.
Dental Crowns
Teeth that have had very large fillings in the past sometimes break down after years of wear, or tooth decay may damage the tooth, requiring a more substantial restoration than a filling.
Our dentists may recommend a dental crown to protect a tooth from further damage and to create a durable, cleansable surface. A dental crown (or 'cap') is made of high-density dental ceramic or a combination of ceramics and precious metals. It covers the entire top surface of the tooth (the 'crown').
Our dentists use Cerec® digital technology to design and make dental crowns in one appointment. In some cases, they may work with a local dental laboratory to design and fabricate a crown to accommodate bite or function needs. Read more about Cerec®
Root Canal Treatments
When the nerve of a tooth becomes infected, a root canal may be recommended to save the tooth. A root canal procedure is performed in steps: after the tooth is numb, the dentist will remove the nerve of the tooth and seal it to prevent re-infection. The tooth is then covered with a dental crown for protection from harmful bacteria or breakage.
In some cases, our SPS Winder dentists may work with a root canal specialist, or endodontist. The endodontist will perform the root canal and refer the patient back to our care for a dental crown. Learn more about Root Canals
Dental Bridges
When a tooth is missing, it may be difficult to chew properly, and in the case of a front tooth, smiling can feel awkward. Our dentists may recommend a dental bridge or a dental implant to replace a missing tooth based on the location of the tooth and condition of the jaw bone and gums.
A dental bridge is a replacement crown that is anchored by crowns on neighboring teeth or a dental implant. A bridge can be used to replace a single tooth or multiple teeth to complete your smile.
Dental Implants
If you are struggling with smile confidence due to one or more missing teeth, dental implants may provide a solution for you. A dental implant is a tiny prosthetic cylinder that is placed in the jawbone to replace the root of a missing tooth. The implant is restored with a dental crown or bridge, so you can enjoy smiling again. Learn more about Dental Implants
Custom Dentures
For patients that are missing several teeth, a removable partial denture or complete denture may be necessary to restore the ability to chew and speak properly. The denture appliance is made of metal or plastic resin and fitted with artificial replacement teeth selected to match the shade of your natural teeth (or a tooth-colored shade that you have approved).
Although dentures are removable, dental implants can provide a secure attachment for the denture to help keep it firmly in place when eating. Our dentists may recommend 4 or more implants per arch (upper or lower teeth) to stabilize a denture.
Your Local Winder Dentists with Years of Experience
Restoring your smile requires detailed planning, and we want you to enjoy the best possible results. Our dentists can guide you through your options and assist you with a plan that fits your schedule and budget.
We invite you to Contact Stansell, Petree & Seibert Family Dentistry to schedule a complete examination and smile consultation.
"I would like to say that Dr Seibert and staff did a fantastic job on my crown! I have also had a root canal by Dr Seibert and would recommend him to anyone! I felt really comfortable at the office and the technology was very impressive! Thanks for what you do!!"
— Erika H.
"I had a toothache and Dr. Petree took me in early! I love ♥ Dr.Petree!! I highly recommend this dentist! Nice staff!!"
— Bruce C.