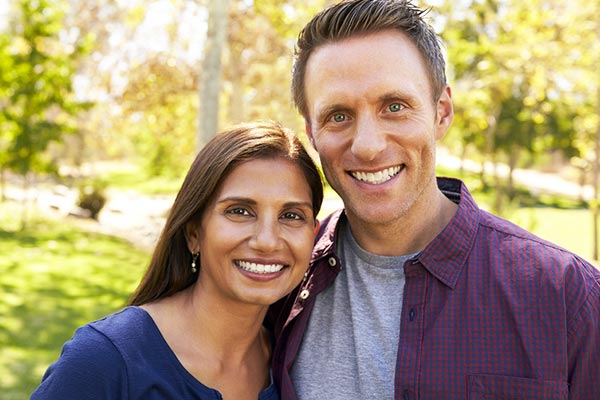 Oral Surgery

in Winder & West Athens
Dental surgery is sometimes necessary to restore health to your smile.
At Stansell, Petree & Seibert Family Dentistry, our dentists provide oral surgery and dental implant procedures in the comfort of our Winder dental practice.
Our surgical services include:
Tooth Extractions & Surgical Removal of Wisdom Teeth
Our dentists provide surgical tooth extractions for teeth that decayed or damaged beyond the point or repair with a root canal and crown. Dr. Lewis Petree has received extensive training in the removal of impacted wisdom teeth and has meeting licensure requirements in the State of Georgia to provide IV dental sedation. Learn more about tooth extractions and sedation dentistry.
Placement of Dental Implants
Dental implants are used to replace a missing tooth with a dental crown or bridge, or to support an implant denture for a snug fit and confident smile. Implants have been used in dentistry for over 50 years; they are a standard option today for replacement of missing teeth.
Our dentists place dental implants and provide dental implant restorations. Learn more about dental implants.
Dental Grafting Procedures
Jaw bone or gum tissue defects generally occur due to trauma, developmental issues, adult tooth loss, bite problems or periodontal disease. Bone and soft tissue grafts are often used to stimulate growth of new bone and soft tissue and rebuild your smile to proper health.
Our dentists perform dental bone grafts and soft tissue grafts in conjunction with a variety of dental surgical procedures:
Healthy jaw bone levels are needed to stabilize dental implants. A bone graft may be recommended as part of a dental implant procedure; the graft works with the body's healing processes to stimulate jaw bone growth around the implant and hold it in place.
Soft tissue grafts are frequently used for treatment of correct gum recession to improve gum appearance and protect the roots of the teeth.
It is common for the dentist to place a bone graft immediately following a tooth extraction. The graft helps to encourage new bone growth in the open tooth socket after the tooth has been removed.
For your comfort, our practice offers dental sedation for surgical procedures. Learn more about sedation dentistry.
Drs. Stansell, Petree & Seibert provide surgical and implant dentistry services to patients in Winder, Georgia and surrounding Barrow County communities.
If you are interested in dental implants or have questions about dental surgery, please Contact Our Winder Dental Team to schedule a consultation appointment.