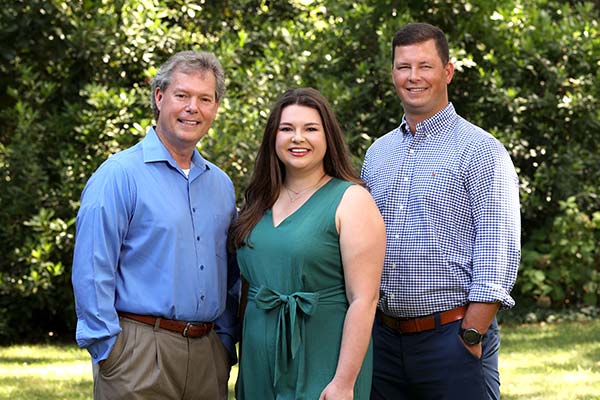 Your First Visit

Thank You for Choosing Stansell, Petree & Seibert Family Dentistry
Your first visit at our Winder dental office is an important event! In the spirit of good old Southern hospitality, we will greet you with a friendly "Welcome!" and introduce you to our caring team of dental professionals.
Dr. Stansell, Dr. Petree, Dr. Seibert and Team are committed to creating a 5-star experience for you and your family. You will never be rushed through an appointment or made to feel like just a number.
Every Smile is Unique…

Winder Dental Care for All Needs
Each individual's concerns and interests are important to us.
At your first appointment, your SPS Winder dentist will review your dental and medical history and talk with you about your goals for your smile. Following a complete examination with necessary x-rays and gum measurements, we will review our findings and recommendations with you to arrive at a plan to keep your smile in tip-top shape.
Financial Options & Dental Insurance
We file most major dental insurance plans and will provide you with an estimate for any treatment recommended by our dentists.
Our practice is an authorized CareCredit® financing provider - CareCredit® offers low interest and long-term payment options.
Learn more about Financing Options at Stansell, Petree & Seibert Family Dentistry.
Map & Directions
We are a privately-owned local Winder dental practice. Our office is located on East Broad Street just minutes from downtown Winder, Georgia.
"I had my teeth cleaned by the best hygienist in the world! I love Maria! She always does a wonderful job but most importantly she cares about you. I also had a small filling put in by Dr. Seibert. He is also very kind plus pain free!! I can't remember the sweet girl who assisted Dr. Seibert, but she is wonderful too! I hate going to the dentist but your entire staff make my fears disappear as soon as I walk in the door!"
— Bette G.
"Everyone is very genuine on Dr. Petree's team, that is what sets the office so far apart as an excellent Dentist. All members of the team performed well and knowledgeable with my crown, which are never fun to have put on, but they did an excellent job making the experience successful."
— Andrew A.