Family Dentistry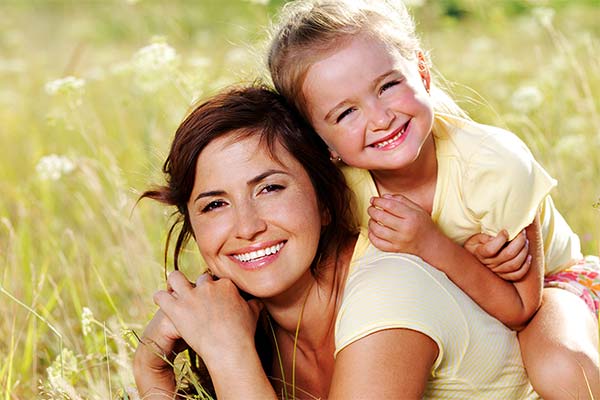 Your Child's First Visit to the Dentist
At Stansell and Petree Family Dentistry, we believe that it is important to create positive dental experiences, beginning with your child's very first visit to our practice. We may begin with a simple ride in the dental chair and an introduction to "Mr. Thirsty" as we gradually introduce your child to the sights and sounds of the dental office. Once we have a trusting relationship, we can care for your child's smile and encourage them to look forward to coming to the dentist by making each visit enjoyable. (In some cases, we may coordinate your child's care with a pediatric dental specialist if they have non-routine needs.)
Preventive Care – The Key to Proper Dental Health
In addition to great home care, it is a smart move to maintain a regular schedule of routine checkups and cleanings to help avoid unexpected costs of dental treatment. For most adults, we recommend 2-4 visits per year, and children twice a year. At each appointment, we will review any necessary xrays and check your teeth and gums for early signs of potential problems.
Preventive Services that we offer in our practice include:

Routine Dental Cleanings & Fluoride Treatments
Dental Sealants for prevention of cavities
Oral Cancer Screening
Periodontal (gum) Health Assessment
Non-surgical treatment of Gum Disease
Restorative Care
Should you or your child need treatment, we will recommend the most conservative and cost-effective approach available. The standard of care in dentistry is to save teeth whenever possible and to replace vital missing teeth to protect the bite and jaw structures. We will make sure you understand your current condition as well as the expected results of treatment.
Our Restorative Services include:

Tooth-colored fillings
Dental Crowns & Bridges – ask us about CEREC® 1-Visit Crowns
Custom Dentures
Dental Implants - Placement & Restoration
Root Canal Treatments
Are you ready to get your family back on the road to Dental Health? Contact Us today to schedule your first visit – we can't wait to meet you!