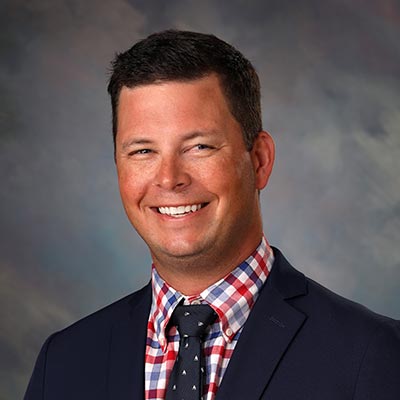 Meet Dr. Seibert
Dr. Christopher Seibert has joined the Stansell & Petree Family Dentistry of Winder Team!
Christopher H. Seibert, D.M.D.
Dr. Seibert calls Jefferson, Georgia 'home', he grew up in this area and graduated from Jefferson High School. After completing his undergraduate studies and earning a B.S. in Biology at Valdosta State University, Dr. Seibert attended dental school at the Medical College of Georgia in Augusta, achieving a Doctor of Dental Medicine (D.M.D.) in 2012.
As an active member of the Academy of General Dentistry, Dr. Seibert maintains an ongoing calendar of educational courses to advance his clinical and personal knowledge. His recent coursework includes concentrated training in endodontics (root canals), orthodontics and Invisalign®, CAD/CAM dentistry and dental esthetics, as well as leadership and communication.
Throughout his dental education and professional career, Dr. Seibert has been on several charitable trips to different areas of the world to provide dental care for patients that would not have access to treatment otherwise.
Dr. Seibert and his wife Jennifer have two wonderful and energetic daughters together. As a family they are extremely active, enjoying activities like soccer, golf, hiking and waterskiing. In his free time Dr. Seibert's hobbies include playing with his children, golf, scuba diving and spearfishing.
Dr. Seibert is so excited to move back near his hometown to care for the people that have been instrumental in his upbringing and successes in life. He is now accepting new patients at Stansell and Petree Family Dentistry. We hope you will join us in welcoming Dr. Seibert!
"I strive to utilize and continuously expand my dental skills to provide my patients with an exceptional, comfortable and personalized dental experience."

— Dr. Christopher Seibert