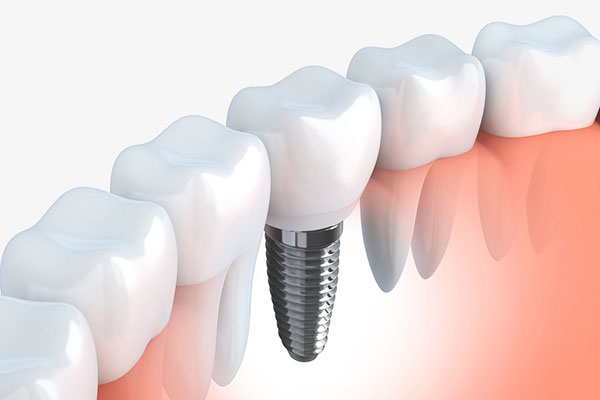 Dental Implants: a Reason to Smile
Dental implants have been in use for nearly half a century for replacement of missing teeth. These tiny surgical cylinders function as an artificial tooth root, and may be used as an anchor for a dental crown or bridge, or to secure a denture. Once restored, dental implants look and feel like natural teeth.
Our doctors place and restore dental implants in our practice. They are often the ideal solution for patients that experience difficulty in chewing or speaking clearly due to missing teeth, or for patients struggling with loose partial or complete dentures.
3D Diagnostics & CAD/CAM Dental Implants
We utilize 3D radiographic imaging as an integral part of the planning process for placement of dental implants. Special software allows them to visualize the location where the dental implant will be placed.
These tools aid the doctors in choosing a site for the dental implant that offers proper bone support for rebuilding necessary bite function.
3D technology also offers the opportunity for our doctors to design a CEREC® CAD/CAM restoration based on the case-specific dental implant characteristics.
CEREC® BlueCam technology incorporates 3D imaging tools to design and produce a custom implant crown or bridge restoration that maximizes the strength and function of the diagnostic imaging planning.
Visit the Astra Tech Dental patient education site to learn more about Dental Implants.
Are you a candidate for a Dental Implant?
Contact Us today to schedule a personal consultation and find out if dental implants are the solution you have been waiting for!