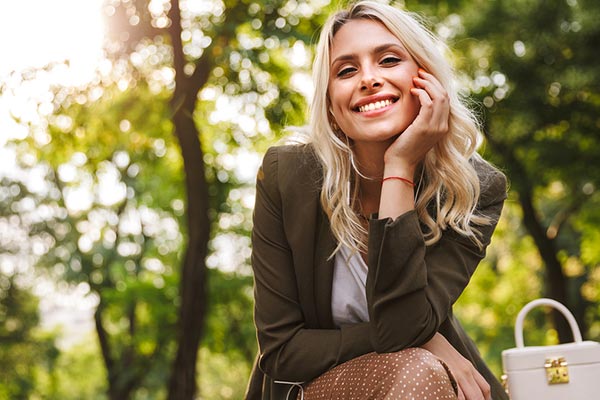 Cosmetic Dentistry

in Winder, Georgia
Drs. Stansell, Petree and Seibert are able to make dramatic changes to your smile with cosmetic dental veneers.
Dental veneers are ceramic porcelain shells that are designed to cover the front surfaces of teeth to change their shape or color. Our dentists and dental laboratory design your custom veneers to fit your smile after detailed planning and consultation with you.
Ceramic materials in dental veneers are more durable than tooth-colored dental bonding materials and are more resistant to staining. They can also be used to conceal gaps between teeth or to smooth chipped edges. They are also used to mask teeth that are slightly rotated to make them appear straighter.
Cosmetic Dental Veneers vs. Crowns
If a tooth is decayed or has a very large filling, a crown is usually necessary to restore strength to the natural tooth structure. Because a veneer is designed to cover the front surface only, it is better suited for a tooth with mostly healthy enamel that is deeply stained or just slightly chipped. Veneers do not require as much preparation as a crown, so more natural tooth structure can be preserved.
Some patients have their smile restored with a combination of dental crowns and cosmetic veneers for a beautiful makeover effect. Our dentists can create a new smile just for you with natural-looking ceramic tooth shades, based on your preferences.
Your Picture-Perfect Smile
The first step to designing your beautiful new smile is a cosmetic dentistry consultation with one of our dentists. At this appointment, your SPS dentist will take photos of your teeth and talk with you about your cosmetic interests and concerns. He will offer suggestions to enhance your smile and recommend procedures to achieve your goals.
Your cosmetic smile plan may also include teeth whitening services. Teeth whitening is a simple and effective way to brighten your smile. After a few applications, your teeth will be several shades lighter. This gives your dentist the ability to design your custom dental veneers to match the lighter shade of your natural teeth and create a uniform smile appearance.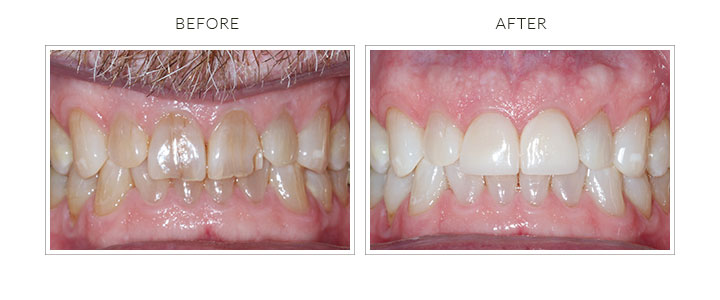 Schedule a Cosmetic Dentistry Consultation
Are you ready to find a local dentist that provides cosmetic services?
Our dentists have years of experience and training in designing cosmetic dental veneers and crowns. View our Smile Gallery of before and after photos.
"Everyone is very genuine on Dr. Petree's team, that is what sets the office so far apart as an excellent Dentist. All members of the team performed well and knowledgeable with my crown, which are never fun to have put on, but they did an excellent job making the experience successful."
— Andrew
"From the moment I walked in the door… I felt very welcomed. There is a staff of wonderful people and Dr. Stansell is the cat's meow, as far as Tim and I are concerned. He is a wonderful dentist and even a greater friend!"
— Pam C.