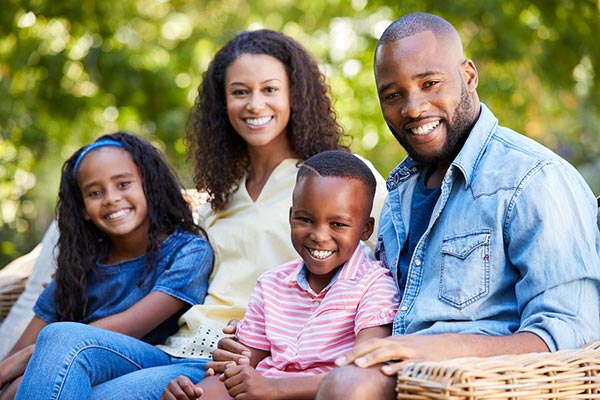 Enjoy a Clean & Healthy Smile with Preventive Dentistry
We all love having fresh, squeaky clean teeth after we see the dental hygienist. Regular dental examinations are also important to your dental health.
Drs. Stansell, Petree and Seibert recommend that our patients be seen 2-4 times per year for a thorough dental examination and oral health maintenance visit.
Local Winder Dentists with Experience You Can Trust
During these visits, your SPS dentist will take a close look at your teeth and gums along with any necessary digital x-rays to make sure there are no signs of wear, decay or gum (periodontal) disease. The doctor will talk with you about their findings and be happy to answer any questions you may have about your smile.
If treatment is recommended, our dentists and team members will provide you with detailed information and an estimate of fees so that you always know what to expect.
Oral Cancer Screening
Our dentists perform an oral cancer soft tissue screening during regular dental examination visits to stay on the lookout for suspicious lesions or discolorations in the tongue, lips, cheeks and oral soft tissues. Learn more about Your Oral Health.
Preventive Teeth Cleanings
A routine dental cleaning is performed by our dental hygienists to remove stains, plaque and tartar build-up from the surfaces of the teeth. They use special cleaning instruments and polishing tools to get all of the teeth surfaces clean and smooth, making it easier for you to maintain your oral health at home.
Clean teeth are definitely happy teeth!
Keeping tooth surfaces clean helps avoid accumulation of sticky plaque deposits that are an invitation to harmful bacteria. We will talk with you about your home care routine and offer helpful suggestions to make it easier for you to care for your smile.
Flossing is important.
Flossing between the teeth helps to prevent plaque and bacteria from developing into harmful deposits that can cause inflammation and bleeding of the gums. If you have trouble flossing, please ask us about flossing aids that might be helpful. We promise, no lectures. ☺
Children's Oral Health
During your child's check-up and cleaning visits, your dentist will evaluate their developmental growth to let you know if the teeth are in proper position and in good health.
We will also provide you with home care tips and talk with you about preventive fluoride treatments and sealants to protect your child's teeth from getting cavities. Read more about Children's Dentistry.
Periodontal Disease
Periodontal disease, or gum disease, is the primary cause of adult tooth loss. It begins with harmful bacteria that develop into an infection that will eventually destroy gum tissue and jawbone. Our dental hygienists and dentists will measure your gums during your check-up visits to look for signs of periodontal disease.
Signs & Symptoms of Periodontal Disease include:
Jaw bone loss
Bleeding & infected gums
Loose teeth
Bad breath
Receding gums
Deep 'pockets' between the teeth and gums
Treatment of periodontal disease is a combination of non-surgical therapy supported by diligent home care with medicated rinses. In some cases, bone grafts or tissue grafts may be required to help regenerate healthy growth and prevent further harm or tooth loss.
Your Winder Family Dentist
A regular schedule of check-up and teeth cleanings is a smart health investment for you and your family. If you are trying to find a great dental home in Winder, we would love to be your choice!
Please Contact Stansell, Petree & Seibert Family Dentistry to schedule your next check-up and cleaning appointments. We look forward to meeting you and your family!
"I would give this practice a 10 out 10 rating! All of the staff does everything to see that you are well taken care of. Dr. Petree was at the dental day at the capital and I saw Dr. Seibert. He is a wonderful addition to the group. Christina always does a GREAT job cleaning and checking my teeth. Love her!!!"
— Dianne C.
"I have been a patient of Dr. Petree for over 20 years & he is the best dentist anyone could ask for. Dr. Petree is so kind and I would not trust any other dentist with my teeth. The entire staff is amazing & always friendly, courteous & attentive to the patient's needs. Trust me when I say… you won't find a better dental group than this one!"
— Anita W.